At FutureProof this year, I was invited to participate in a panel conversation with Elizabeth Koehler, Managing Director and Head of Advisor Engagement at Blackrock, along with several other industry leaders to unpack generational perspectives and habits that arise in uncertain financial times.
Our panel's discussion shed light on some key generational differences and I wanted to take a moment to follow-up with Liz to further discuss how advisors can engage with their clients of every age group.
Elizabeth (Liz) Koehler is a Managing Director and Head of Advisor Engagement for BlackRock's U.S. Wealth Advisory business. With more than 20 years of financial services experience, Liz manages a multi-functional team that empowers financial professionals to grow their businesses, build new and durable client relationships and leverage a full suite of unique digital capabilities. Her team develops innovative tools, industry insights, educational programs, bespoke study groups and strategic business consulting—in an effort to help financial professionals enhance efficiency, build portfolios to meet client goals, and reimagine the client experience as the industry rapidly evolves. Not only that, but Liz was named Woman of the Year in 2021 by Women in Asset Management.
Q: Can you share with us how you are counseling advisors to think about advising younger generations of clients?
Liz: First, just like all of us, younger generations are looking for trust. They want advisors to speak their language, to understand them as individuals. They're looking for more outcome-based planning, beyond traditional portfolio construction, and for different approaches to retirement and financial protection.
Second, it is important to remember that people under 60 aren't "younger versions" of older generations. They've had different experiences. For example, many of these folks are staying with employers for shorter periods of time in their careers. That changes how advisors might approach retirement planning for clients who haven't had long term access to a 401k or other employer provided retirement accounts.
And third, we strongly encourage advisors to ask their clients good questions. Don't guess about their lives! What are your clients' goals? Priorities? Taking the time to ask questions and really listening to the answers builds trust and ensures that you are addressing the client's specific needs, vs. just what you assume they need.
Q: How is that trust manifesting in the conversations between advisors and clients, especially with younger age groups?
Liz: I think one of the things we're seeing with advisors is more personalized content being put out there. Whether it is a short podcast video or engaging on social media, I think getting your presence, your brand, and your insights out there in a personalized and consumable way can be incredibly powerful. It helps clients to get to know you better and have better information, frankly, on what they can do.
It also comes down to what's common sense, but not always common practice, which is asking the questions, listening, and letting people share their emotions (even when they're negative emotions). Advisors need to avoid just jumping to a conclusion or an answer.
For me, personally— I've been in the industry for 20 years and I know how to invest— but I still have a financial advisor. But most of the time, we're not talking about my portfolio and its performance. I could do that on my own. We're talking about my two sons and what it takes to support our family. We're talking about my goals, my dreams, and my aspirations. That's where my advisor delivers value. Listening to me and helping me to plan for the future. Never giving me a templated approach.
Q: What other trends are you seeing in the industry right now?
Liz: There are a couple consistent themes we're seeing from the top high net worth advisors that we work with across the country:
First, tax management is becoming closely tied to personalization. In some ways, it is the cornerstone of a lot of portfolios and talking about pre-tax returns, in our view, is becoming increasingly irrelevant. Instead, thinking about the tax component of the client's portfolio, co-curating portfolios alongside the client and educating them about their tax management options is becoming super important.
Second, I would say alternatives are a growing conversation. Advisors understand the pros of alternatives from a diversification and risk management perspective and are educating their clients.
A third theme we are seeing is the importance of customization. Sophisticated advisors are taking the time to understand their clients' values and convictions and connecting the dots to their investing choices. More personalization in separately managed accounts, for example.
And finally, we're seeing advisors using model portfolios and other strategies to create more efficiencies to free up their time. Everything we've discussed so far regarding building trust, having conversations, making emotional connections—it is virtually impossible to engage in that level of service without streamlining the investment process. Advisors need those extra hours in the day to differentiate their businesses and be the supportive coach that their clients need.
Q: How do you feel access to information affects the advisor/client relationship? Are clients generally more educated or just more confused about their options?
Liz: Yes, there is a lot of information out there, especially on social media. Some is helpful and well-informed, and some is not. This is another reason why advisors have a real opportunity today to share more of their own content and to ensure the right type of advice reaches clients and prospects. This can have a double benefit of also digitally showcasing why you could be a good fit for clients' needs and what they might expect in working with you.
Some helpful tips to remember when crafting these communications include:
Clarify 'who' you are speaking to, perhaps by thinking of one of your existing ideal clients to represent your future prospective clients
Determine the change you want to create (i.e., the mindset shift your want to achieve with the content you share)
Define the content you want to share and where (e.g., a mix of content to educate the client, to connect, and to engage)
Calendar your content
Commit 20 minutes a week to upload your content, as well as share and comment on other posts in your network
The goal of posting your own content is to show up in a way that is authentic to you, that adds value to existing and prospective clients, and helps you grow your business. And remember that this is a marathon and not a sprint, so being intentional and consistent will pay off over time.
Q: In your experience, how do clients—across generations—want to be involved in their own financial planning process?
Liz: For all clients, personalization and transparency are increasingly important. Clients expect an advisor to get to know them, and to be accessible and responsive. They are also looking for more expertise and coaching, including through various aspects of their life journey. For younger generations, many saw others lose money in the Tech Bubble or Great Recession, and they want to actively participate in decisions that impact them. They also want to invest in brands and services with a purpose and that they trust.
Most clients want more digital integration, expecting their financial lives to keep pace with their non-financial lives, but that doesn't mean they don't want a human touch too. Top advisors today are approaching these prospects with an understanding of how their experiences and stage of life may impact their views. They make room to understand the individual. By the way, this counts for employees too, who also want to know why you do what you do and to be proud of where they work.
This is why the most successful, growing teams that we work with have one thing in common, which is more time to be in service to their clients. First, they implement a defined, scalable investment offering. Second, they build efficiencies into their business by systematizing their processes, creating clarity of roles across their team, and defining their service model. The outcome of these first two steps is more time to build trust and communicate with their clients. Advisors have more mental capacity to be fully present, to have more in-depth conversations, and to develop more durable, sustainable client relationships.
We all know that being a great advisor to your clients is much more than a portfolio or even performance, it is deeply rooted in the advice and guidance you provide them and the ability to lead a thriving team to execute on their needs.
Additional resources for advisors
There are so many opportunities ahead for advisors who take the time to connect with all of their clients, across generations. Envestnet's interconnected technology, intelligence, and solutions deliver a 360 view of client finances that enables financial professionals to have the in-depth, comprehensive conversations that Liz is seeing in the industry.
To learn more about our ecosystem, visit https://www.envestnet.com/our-ecosystem.
To access more great content from Envestnet and Blackrock, visit our Institute at https://www.envestnetinstitute.com.
---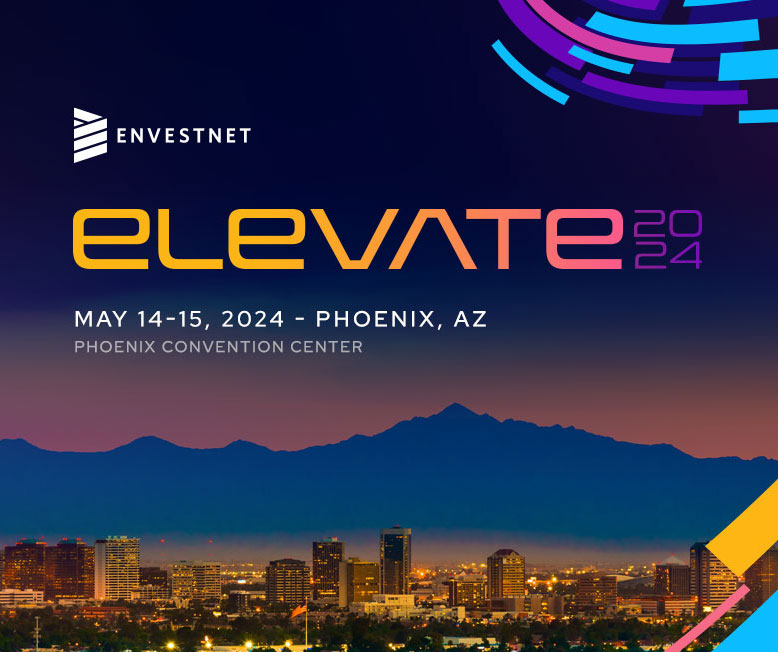 ---
BlackRock through a holding company subsidiary, BlackRock, Inc. ("BlackRock") owns a non-controlling interest in Envestnet's parent company, Envestnet, Inc. (NYSE: ENV).

The information, analysis and opinions expressed herein are for informational purposes only and do not necessarily reflect the views of Envestnet. These views reflect the judgment of the author as of the date of writing and are subject to change at any time without notice. Nothing contained in this piece is intended to constitute legal, tax, accounting, securities, or investment advice, nor an opinion regarding the appropriateness of any investment, nor a solicitation of any type.

FOR INVESTMENT PROFESSIONAL USE ONLY ©2023 Envestnet. All rights reserved.