Clients are ready for personalization—are you?
Higher expectations have made custom offerings a necessity. With our solutions that will allow you to deliver personalization at scale, we can help you retain clients and start growing your business today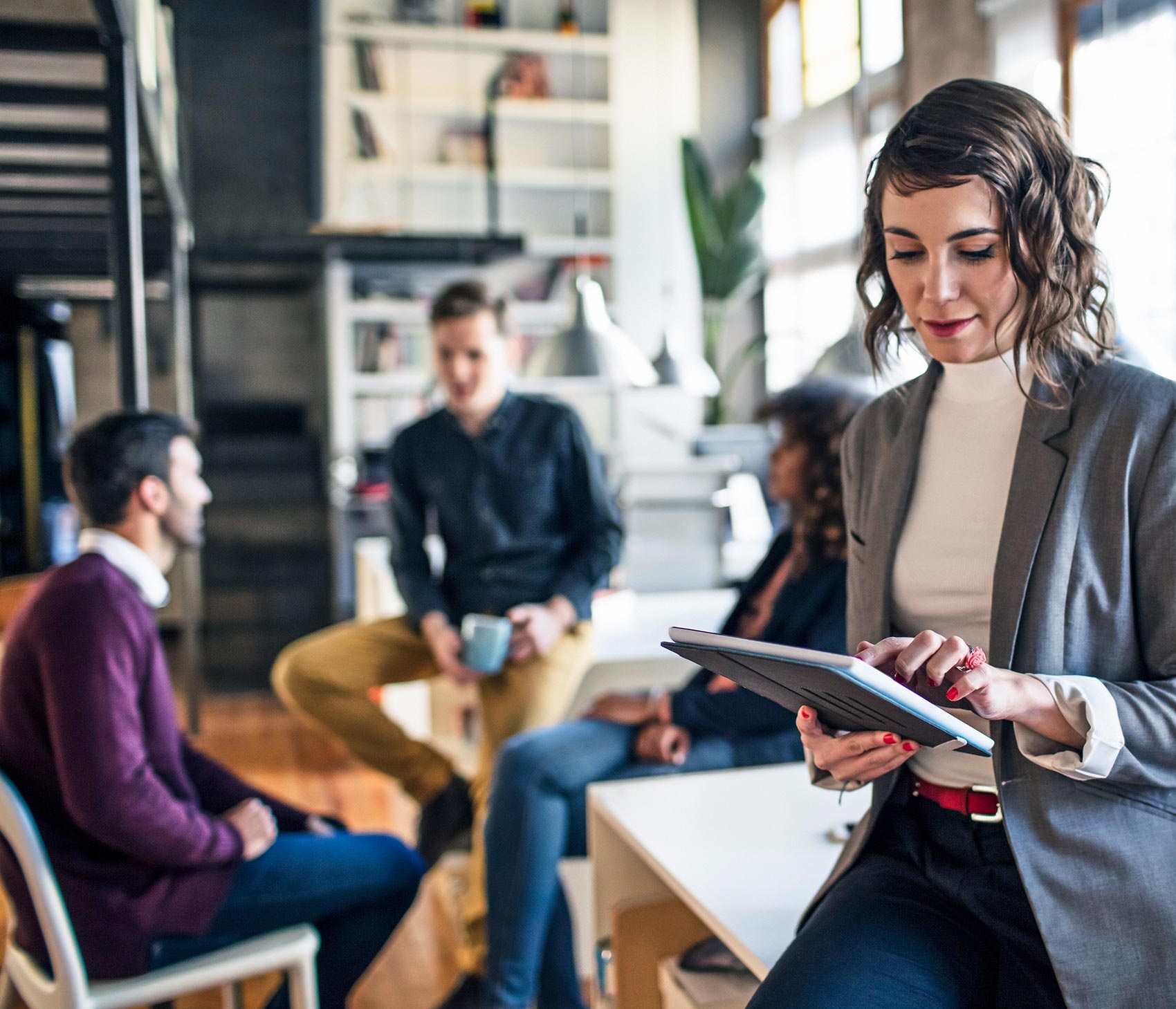 Personalization is no longer a choice.
80%
of consumers say it's important to them to have personalized solutions.
42%
of consumers get annoyed when content isn't personalized.
Source: 2018 Gartner report titled, "Predicts 2019: Marketing Seeks a New Equilibrium"
70%
of wealth management clients view highly personalized service as a factor in deciding whether to stay with their current advisor.
Whitepaper
How you can use personalization to retain clients and bring in new ones
Are you prepared for the increased demand for personalized solutions? Our Co-CIO Dana D'Auria breaks down the need for personalization at scale and how you can use it to deliver the Intelligent Financial Life™.    Learn how: Unified Managed Accounts are becoming a personalization favorite Tax management solutions can automate and optimize savings Direct indexing enables customization across a range of personal preferences Consultative services can make it easier to serve High-Net-Worth clients Processes for creating more curated client portfolios
Download now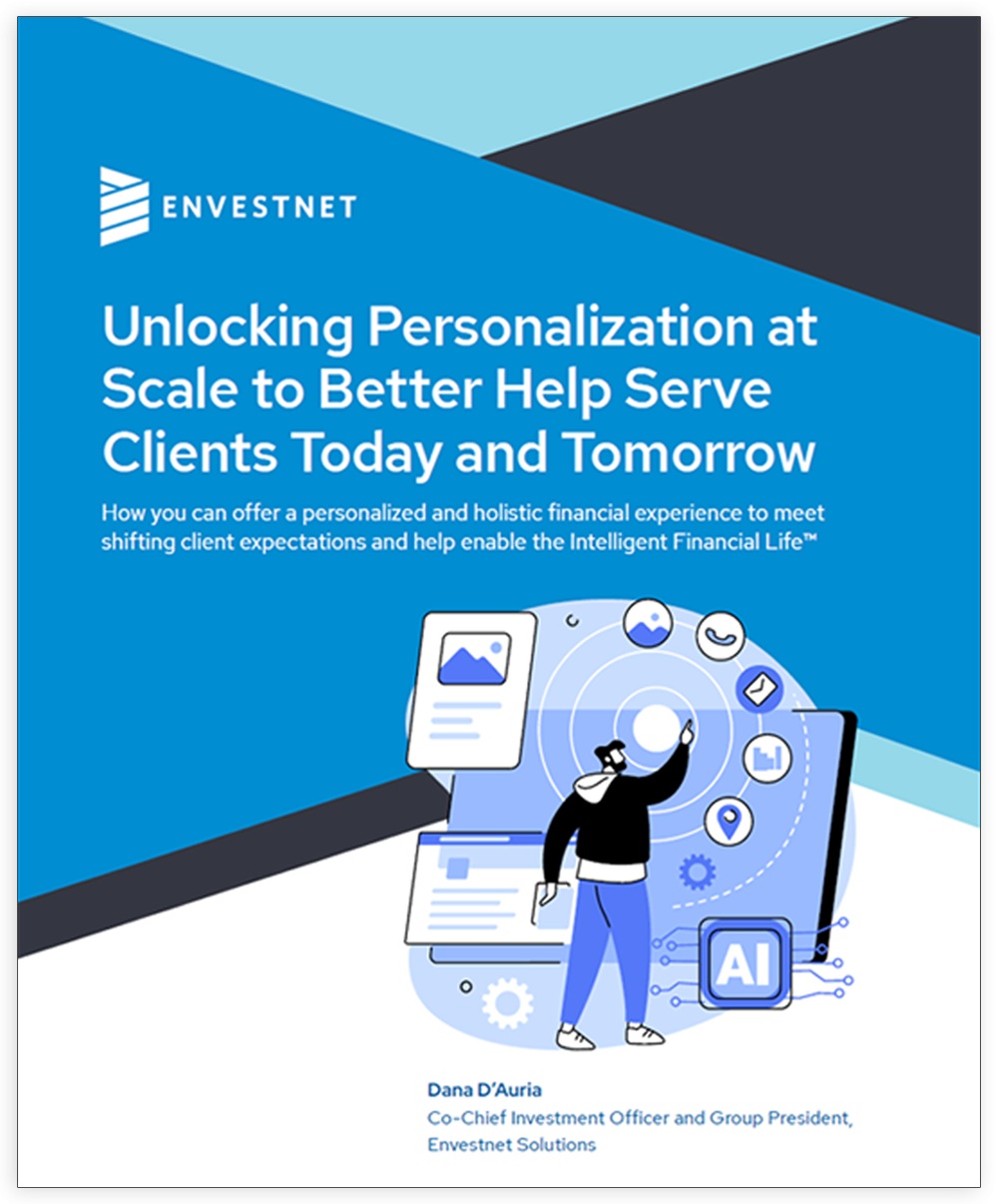 61%
of wealth management firm leaders rated tax minimization as a very important goal of HNW clients.
Source: Cerulli Edge, 2021
Unified managed accounts
The key to unlocking personalized portfolios at scale
Unified Managed Accounts (UMAs) are one of the fastest-growing segments of managed investment solutions–for good reasons. They're the foundation for being able to personalize client portfolios and help you achieve greater efficiency in managing your business.
Connect with us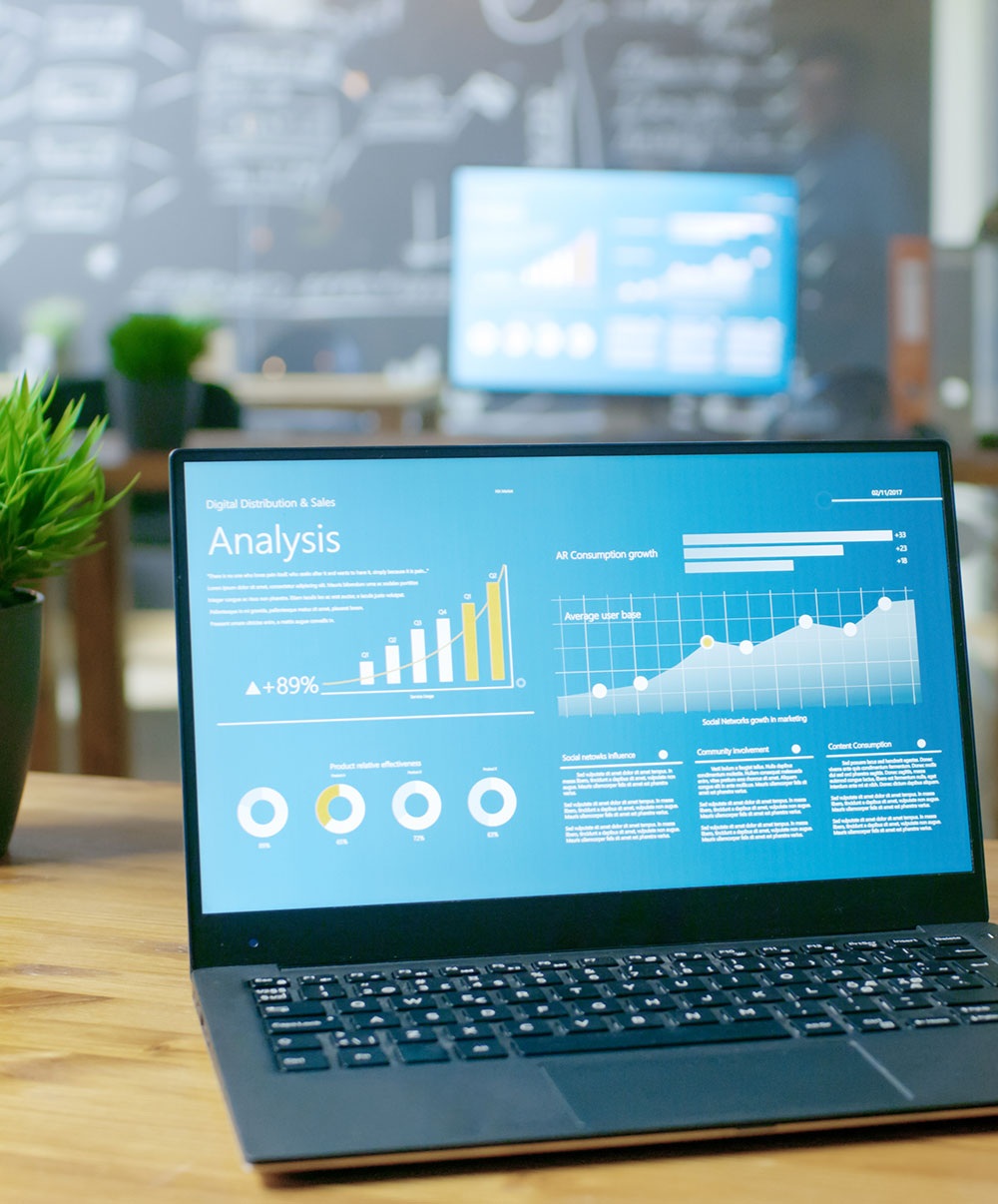 Inflows into direct index investing products are projected to grow at an annualized rate of more than 12% over the next five years, faster than traditional financial products.
Source: Cerulli Associates. "Direct Indexing Growth Projected to Outpace ETFs, Mutual Funds, and Separate Accounts Over Next Five Years." August 16, 2021
Three ways we can help you deliver a personalized client experience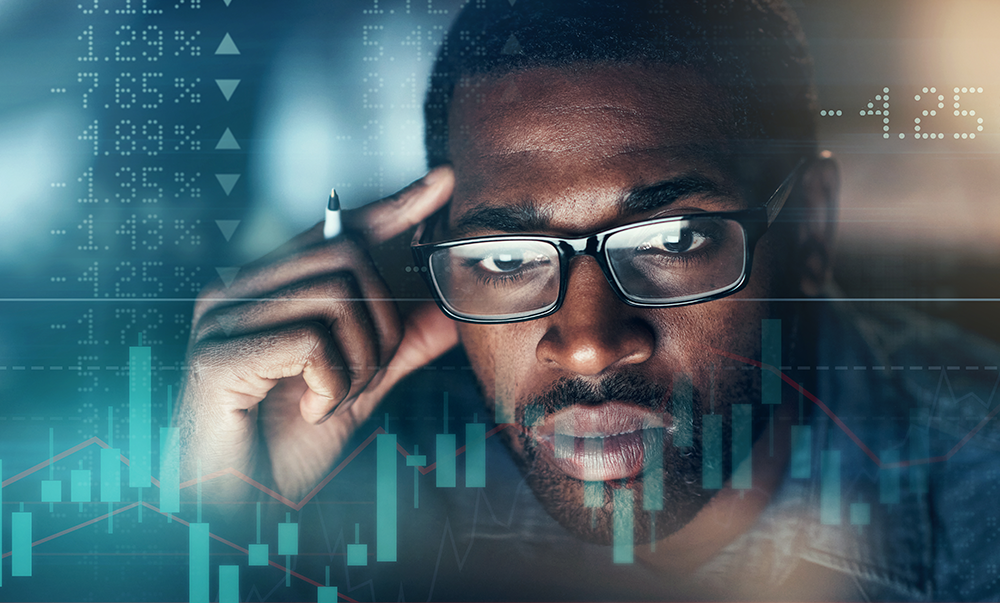 Tax management: A top opportunity for many clients
A 1.5% tax has the same effect on a client's portfolio as a 1.5% fee. Our customized tax management solutions are automated and always on, provide ongoing monitoring of client accounts and account for tax policy changes in real-time. This tool is a great way to save your client money and demonstrate your value as an advisor, without having to be a tax expert.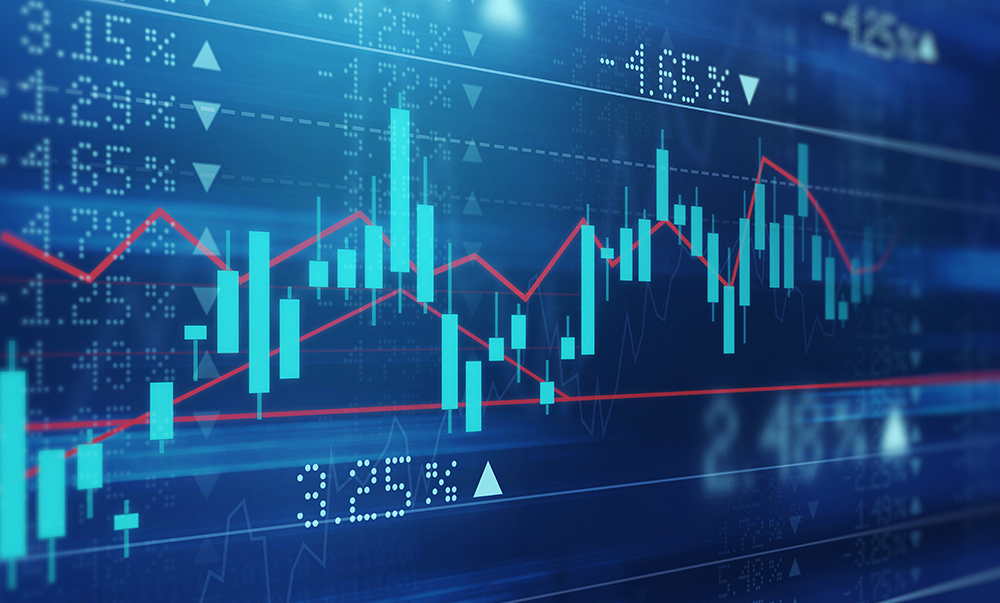 Direct Indexing: Cost-efficient customization
Our Quantitative Portfolios allow for the construction of personalized indexing to incorporate tax-loss harvesting, allow for clients' values and sustainability goals, factor tilts, and even help manage concentrated stock positions, all at a lower overall cost than active managed accounts.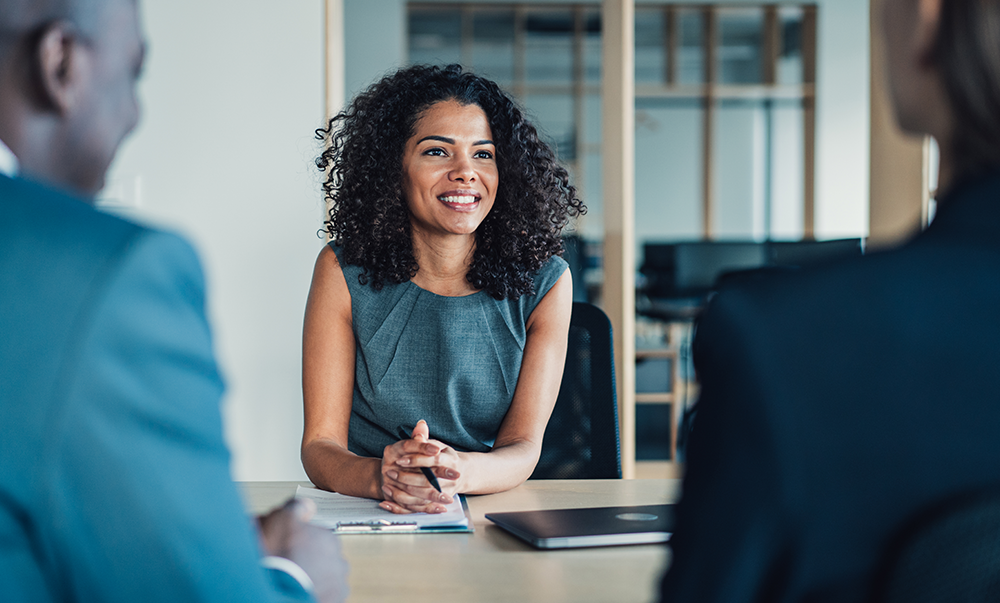 Private Wealth Consulting: High-net-worth services
This is our custom white glove wealth management service to help you meet the needs of your high-net-worth clients. We'll partner with you every step of the way–from goal planning, to creating and presenting a solution to your client, to reviewing the portfolio's performance over time. Our portfolio managers are experts in high-net-worth investing, and will help you offer personalized service and grow your business.
Connect with us
* Required Field
Want to learn more?
With $84.4T projected to change hands through 20451, are you ready for the next generation of investors? Fill out the form and find out how you can get started with personalization at scale today.
Learn more about Envestnet
---
Blog

Anaphylaxis, Kim Kardashian, and Muni Bonds

---

To paint a better picture of what the term ESG actually means, each month we will be outlining examples of what ESG integration looks like in practice across a variety of sectors...

Whitepaper

The Intelligent Financial Life™

---

Download the white paper that started it all. Bill Crager, Co-Founder and CEO of Envestnet, outlines why meeting consumer demand for an intelligently connected financial life is the future of our industry.

Blog

Understanding How Your Clients Think About Retirement is Key

---

56% of American workers across all ages cite saving for retirement as a financial priority, but depending on their age, the data suggests they may be approaching that milestone very differently.
1Source: Envestnet. "Unlocking Personalization at Scale to Better Help Serve Clients Today and Tomorrow." April, 24 2023
Neither Envestnet, Envestnet | PMC™ nor its representatives render tax, accounting or legal advice. Any tax statements contained herein are not intended or written to be used, and cannot be used, for the purpose of avoiding U.S. federal, state, or local tax penalties. Taxpayers should always seek advice based on their own particular circumstances from an independent tax advisor. Client must carefully determine if the use of tax overlay services is appropriate for their circumstances, risk tolerance, and investment objectives. Tax management services are limited in scope and are not designed to permanently eliminate taxes in the account. In providing tax overlay services, Envestnet will allow Client's account to deviate from Client's selected investment strategy. Client's account may experience significant performance differences from the selected investment strategy due to Client's selection of tax overlay services. Envestnet makes no guarantee that the account's performance will be within any range of the selected investment strategy or the strategy´s benchmark. If Client subsequently disables tax overlay services this may result in the recognition of significant capital gains.
Investments that utilize a direct indexing strategy carry specific risks that investors should consider before investing in QP portfolios. An investment in these portfolios is subject to market risk and an investor may experience loss of principal. In certain market conditions, passive direct indexing investment strategies may lose value or underperform active strategies. Direct indexing strategies have the risk of not closely tracking the performance of the underlying index they seek to replicate. While attempting to track an index, passive investments often do not consider a company's profitability, financial health, or growth potential in their investment selection criteria.
Investing carries certain risks and there is no assurance that investing in accordance with the strategies mentioned will provide positive performance over any period of time. Investors could lose money if they invest in accordance with the strategies discussed herein. Advisors should always conduct their own research and due diligence on investment products and the product managers prior to offering or making a recommendation to a client. Past performance is not indicative of future results.