Wealth Solutions
Expand your client offerings by leveraging Envestnet's breadth of wealth and asset management solutions.
Build your business and deepen client relationships
By collaborating with Envestnet's wealth experts and exchange partners, you can extend the capabilities of your firm without having to expand.   With Envestnet's comprehensive and industry-leading solutions on your side, time efficiencies will allow you to focus on vital efforts that often get deprioritized: nurturing client relationships and business development.
What makes our solutions industry-leading
---
Expand your offering through a consultative approach
Address your clients' full financial life cycle with these solutions
FEATURED OFFERING
Portfolio personalization at scale
Personalization is no longer a choice. In fact, 70% of wealth management clients view highly personalized service as a factor in deciding whether to stay with their current advisor. Discover how you can use personalization to help retain clients and bring in new ones.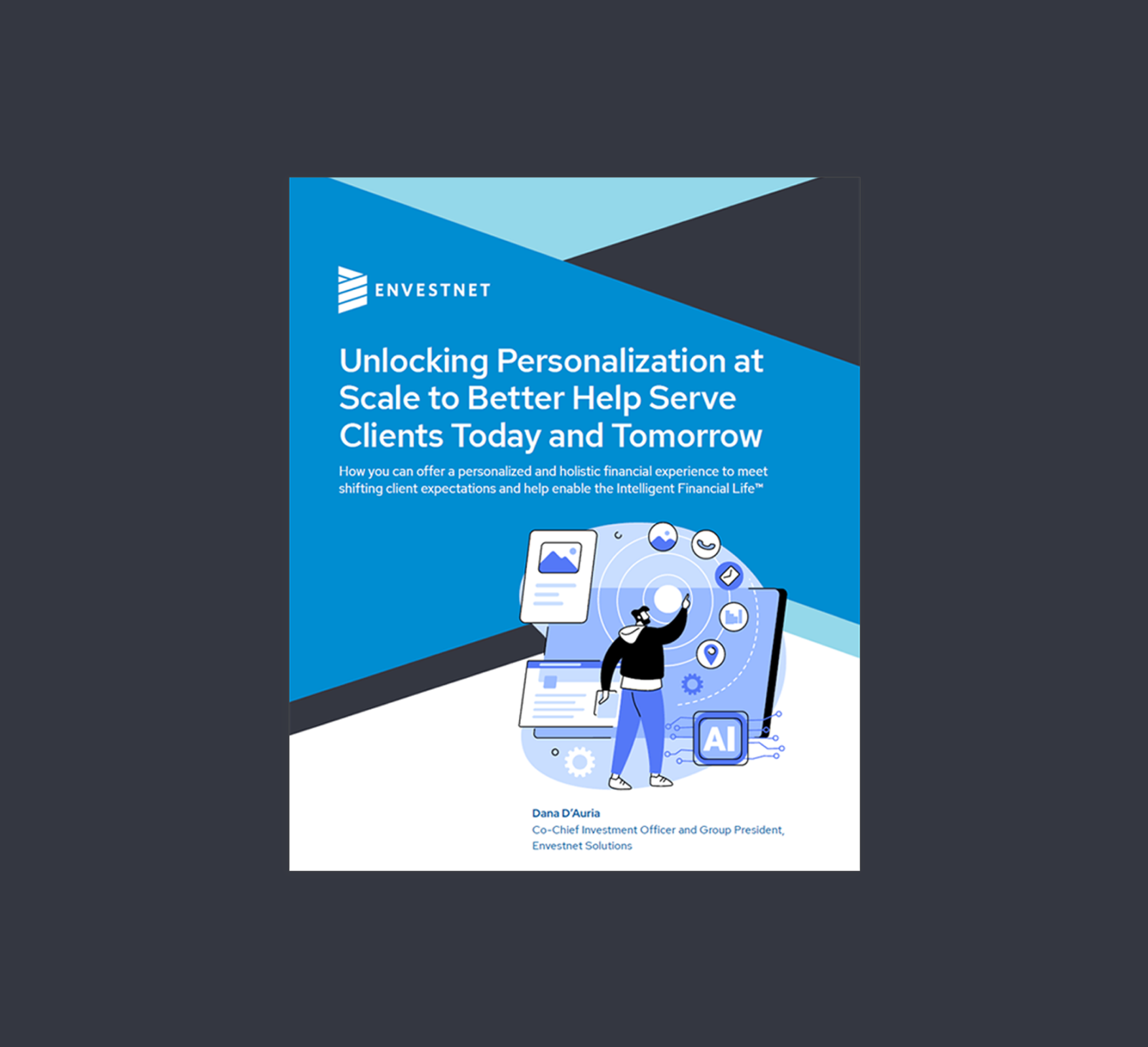 Do you know what clients say they want to receive from their advisors?2
44%
A comprehensive view of their accounts
32%
Money saving tips tailored for them
29%
A personalized analysis of investing habits
29%
Ideas for new investment vehicles
Connect with Us
* Required Field
Want to learn more?
Connect with our Wealth Solutions specialists to learn what capabilities are available at your firm and how Envestnet can help you create better outcomes for and deeper relationships with your clients.
Additional resources we think you'll like
---
WHITE PAPER

Unlocking personalization at scale

---

How you can offer a personalized and holistic experience to meet shifting client expectations. 

EBOOK

Rethinking expectations for HNW investors

---

This study uncovers the secrets of what high-net-worth investors want from their advisors and how to attract and retain them more effectively.

RESEARCH

Active vs. passive asset management: An update

---

In our latest release of research, we share our findings that the active or passive designations remained largely consistent with the previous study.