The
Big
Reveal
Podcast Series
Hosted by
Suzanne
Siracuse
In Partnership with
Get Ready for
The Big Reveal Podcast Series
Suzanne Siracuse asks the questions nobody else asks, as influencers and interviewer collide in her new and truly unique podcast series The Big Reveal. Get an exclusive view into the human side of some of the financial services industry influencers and thought leaders and listen and learn as they discuss the latest news and industry trends and at the end, find out why the series is called, The Big Reveal.
Learn More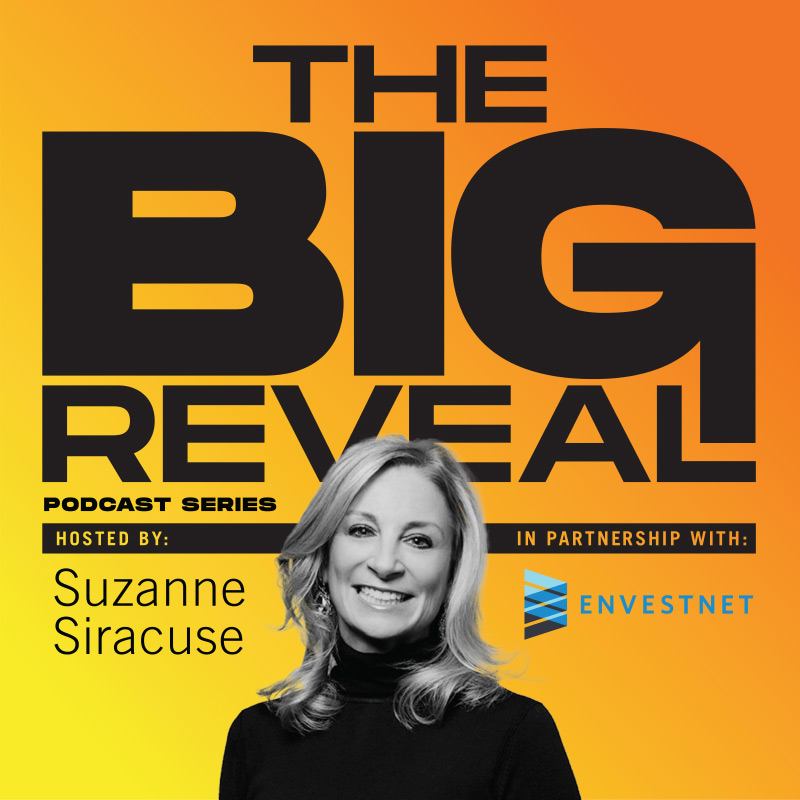 Listen Now
Subscribe to The Big Reveal Podcast Series for new episodes each week.
Check out our most recent and upcoming podcasts.