The
Big
Reveal
Podcast Series
Hosted by
Suzanne
Siracuse
In Partnership with
What to Expect in Season 2
The second season features new personalities and opinions from across the industry. Follow along as Suzanne provides exclusive insights from some of the financial industry's biggest influencers and thought leaders.

If you're learning about this series for the first time, don't forget to listen to season one and find out why the series is called, The Big Reveal.
Watch the Recap
Subscribe for Updates
Subscribe to The Big Reveal newsletter and receive:
Bonus content from our guests
Preview of upcoming episodes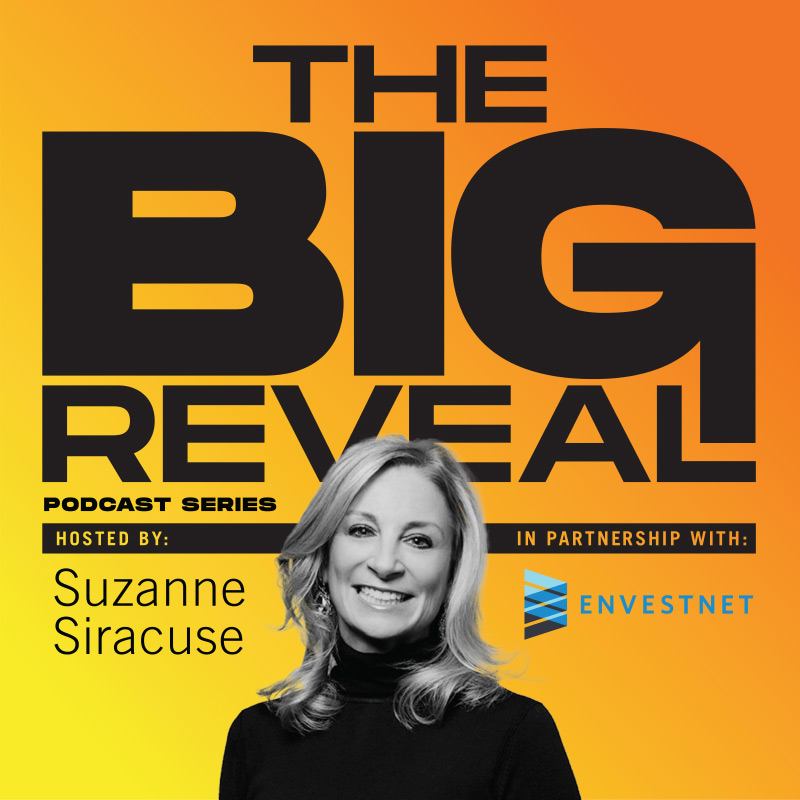 Listen Now
Subscribe to The Big Reveal Podcast Series for new episodes each week.
Podcast
Her Unorthodox Career Path From Def Jam Records to leading Nationwide's Retirement Institute
Guest:
Kristi Rodriguez
Vice President, Nationwide Retirement Institute®
In the Season Two opener, in addition to sharing her amazing career journey, Kristi discusses the many tools and resources now available to assist advisors in their holistic approach to planning with their clients as well as how they can attract the untapped market of new digital investors. She also shares some staggering statistics on why the financial advice industry is not drawing in top diverse talent and what her new FARE initiative is doing to change that.
WATCH OR LISTEN TO THE PODCAST
Podcast
How His Experience at 1-800-Doctors Gave Him His "Aha!" Moment
Guest:
Jamie Price
President & CEO at Advisor Group
In this episode, Jamie shares how he leverages his learnings from a tech start up in the healthcare space in leading Advisor Group today, the importance of embracing your inner creative and why he's investing so much into top talent and technology to ensure his advisors are set up for success in the future. And you won't want to miss his surprising Big Reveal.
PODCAST COMING SOON!
Check out our episodes from season one of The Big Reveal.