Protection and Income Solutions for your Clients' Future
At Envestnet, we are dedicated to equipping enterprises and advisors with the products and services needed to help clients achieve financial wellness. The Envestnet Insurance Exchange, powered by the Fiduciary Exchange (FIDx), provides access to leading insurance carriers and their annuity products enabling you to integrate the protection of insurance solutions alongside managed investments.
The Envestnet Insurance Exchange
Enhanced Experience
A streamlined workflow, including digital signatures and consolidated reporting, creates an optimized experience for both advisors and their clients.
Efficiency
Provides advisors a complete digital platform for annuities which includes planning, research, risk-based proposals, account opening and holistic portfolio management.
Increased Accuracy
Pre-populated forms and real time licensing and appointment checks lead to fewer errors, nearly eliminating the chance of Not in Good Order (NIGO) cases.
Insurance Carrier Partners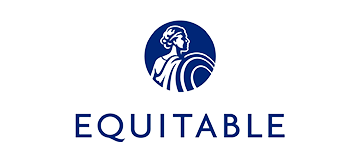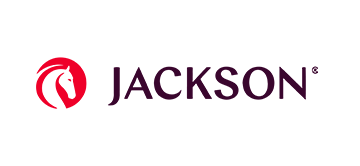 Facts At A Glance
Practice Management
The Insurance Exchange is a complete solution, spanning research and proposals, contracting, in-force transactions, and reporting.
Single Fee Billing
Aggregate client fees across managed accounts and annuity products.
Integration Points
Advisor Portal – Proposal application, book of business level reporting, research center, performance reporting, and servicing Enterprise Portal – suitability review queue for oversight Client Portal – Annuity accounts viewable from dashboard
Comprehensive Reporting
Daily annuity performance reporting aligns with traditional asset classes in managed accounts to enable portfolio rebalancing and guide in-force transactions.
Current Insurance Carriers
AIG • Allianz • American Equity • Brighthouse Financial • Eagle Life Insurance Company • Equitable Life • Global Atlantic • Great American Insurance Group • Jackson National • Lincoln Financial Group • Lombard International • Nationwide • Prudential • Transamerica
Additional Carriers will be announced as they are added.
Annuity Products
Fee-based and commission-based • Fixed • Indexed • Variable • Structured (RILAs)
Client Benefits
Consolidated view of managed accounts and protection products from proposal to purchasing through ongoing support and statements.
Streamlined, fully-digital application with easy access to documents and ongoing performance reporting.
The Envestnet Insurance Exchange is powered by FIDx technology.
Neither Envestnet, nor Fiduciary Exchange, LLC are licensed insurance agencies and as such, do not sell or make any recommendations related to the purchase of the annuity or insurance products referred to in this presentation. Insurance products are only sold or recommended by insurance licensed financial professionals or through a third-party intermediary licensed as an insurance agency. Please refer to your insurance agreement or contact your financial professional, insurance agent or insurance company for more information.