Post-Pandemic - How We Lead Clients Forward
Download Envestnet's latest perspective on the key themes that will drive our industry forward.
History tells stories of triumph and failure, as well as natural and manmade calamities that redefine the time beyond them. We are living in one of those periods now. Life before was one way. Life during and after will be another.
Healthcare systems, employment and work, social awareness, finance, risk, education, business operations, relationships, travel, priorities, purpose, and so much more will change.
In the new age where we find ourselves, showing empathy and understanding for client needs will become the currency of valued engagement. Planning will take center stage in redefining what it means to be prepared, and digital will become more human. Health and wealth will become more integrated, and connecting within our communities will become more valued. Organizations will need to create a new playbook for making their businesses sustainable.
To help start this important conversation, we wanted to share our point of view, which covers key trends we're seeing and the correlating implications on the future of advice.
access here
.
The famous English author Samuel Richardson wrote, "Necessity may well be called the mother of invention, but calamity is the test of integrity." These words ring true as our industry adapts and evolves. It is our time to lead and we are all in this together.
We got this.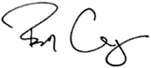 Bill Crager
Chief Executive Officer
The information, analysis and opinions expressed herein are for informational purposes only and do not necessarily reflect the views of Envestnet. These views reflect the judgement of the author as of the date of writing and are subject to change at any time without notice. Nothing contained in this piece is intended to constitute legal, tax, accounting, securities, or investment advice, nor an opinion regarding the appropriateness of any investment, nor a solicitation of any type.