Corporate Social Responsibility
Envestnet is committed to empowering Financial Wellness for our communities, our employees, our advisors, and their clients.
Note From Our CEO on Envestnet's Commitment to Doing Well by Doing Good
Since our inception in 1999, Envestnet has endeavored to not only be the best in the industry, but also be the best for the industry – our clients, our employees, our partners, our shareholders, our communities and our families looking to achieve their financial goals. As we have grown, we have committed ourselves to corporate responsibility. We believe in being a positive economic force, a responsible citizen in our communities and a mindful steward of the resources we consume. These principles are grounded in a single ultimate aspiration that guides us and inspires us to move forward: making financial wellness a reality for everyone, and building a company that strengthens the communities we serve for generations to come.
Developing the Future of Financial Wellness
While the Envestnet Platform empowers advisors with the tools that drive success in their business, we recognize that financial wellness must start before becoming an investor or working with an advisor. Envestnet is committed to developing financial literacy and an understanding of the financial services industry, to enable the future of Financial Wellness.
Envestnet Institute in Classrooms
Envestnet has partnered with EVERFI, Inc. to deliver education, resources, and tools so youth can create a foundation for financial wellness. EVERFI is the leading social impact technology innovator providing real-world education to learners of all ages through innovative and scalable digital learning experiences.
Envestnet Institute in Classrooms consists of two online courses for school-age children: Vault, a program for children grades 3 through 6; and Marketplace, for children grades 9 through 12.
For the 2021 – 2022 school year, 870 students in 22 low-to-moderate income schools completed these courses, and in May, Envestnet expanded the reach of this program to include up to 7 schools in the Raleigh area.
Envestnet Institute on Campus
It is our mission to build a bridge between the college and university environment and the wealth and asset management solutions industry to train a diverse pool of talented students and better position them for employment in the wealth management industry.
Through a collaborative relationship between academia and industry-leading firms we are able to provide a way to offer motivated students a training regimen specifically designed to be applicable when developing a career in this industry.
Additionally, the program aims to create an ecosystem where industry hiring managers can easily identify potential employees who are well qualified for a career in financial services.
54
Participating universities and colleges
73%
Student Completion Rate
7,163
Students completed program
3,261
Women completed program
2,227
People of color completed program
39%
Average growth rate of new student participation
26%
Average percentage of participating students are first generation college students
Overall Program Statistics through the 2023 Academic Year.
Envestnet | MoneyGuide University Program
Envestnet | MoneyGuide is committed to empowering the next generation of financial advisors. We have partnered with over 100 universities and colleges to incorporate technology into their financial planning programs by providing free access to MoneyGuide's software platform. During the 2021-2022 academic year, over 5,000 students and professors used the industry's #1 financial planning software to gain practical experience and hands-on practice that can help launch their careers.
Dedicated to Our Communities
Envestnet is transforming the way financial advice and wellness are delivered. Our mission is to empower advisors and financial service providers with innovative technology, investment solutions, and data-driven intelligence to make financial wellness a reality for everyone. Envestnet is also committed to compassionate action.
Envestnet Cares
Our charitable focus embraces education, financial literacy, and helping those in need in the communities where we work and live. We achieve these goals by engaging in multi-year partnerships through Signature Impact initiatives, annual giving to organizations highlighted by employees, volunteering in our neighborhoods, and by multiplying the generosity of employees through a donation matching program.
Envestnet has organized its charitable initiatives in four primary ways:
01.
Signature Impact
Signature Impact initiatives are focused on fostering long-term partnerships with charitable organizations in the communities where we do business. Long-term commitments provide a more predictable source of funding for our charitable partners. By focusing our charitable giving we can have a more meaningful and lasting impact on charities that support education, financial literacy, and people in need.
02.
Annual Corporate Giving
Envestnet supports a wide range of charitable organizations with a continued primary focus on issues of education, financial literacy, and people or communities in need. Annual gifts are identified by Envestnet employees and facilitated through the Envestnet Charitable Giving Committee. Envestnet's annual giving is flexible in responding to the most immediate needs in our communities.
03.
Volunteering
Direct engagement and service to others are vital to Envestnet's charitable giving strategy. In 2022, our employees received three paid volunteer days for use when volunteering for a non-profit organization of their choice during the workweek, or as part of a Company-organized volunteering event. As part of this program, Envestnet employees volunteered a total of over 4,500 hours.
04.
Multiplying Employee Giving
Envestnet multiplies and empowers the generosity of employees with charitable matching – for each personal gift by an employee to a registered charity, Envestnet matches the gift up to $3,000 per year, as well as increased match and limits for special match campaigns.
Envestnet Cares produces an annual Charitable Giving Report.
Click here
to view the 2022 report.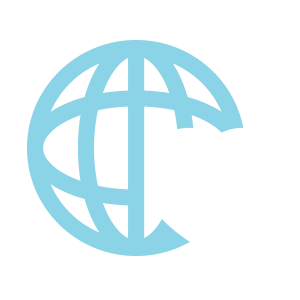 2022 giving
$1.25M
around the world
Envestnet donated $1.25M in 2022 to 562 organizations in the communities where we operate. Increased by $250k from 2021.

Long-term commitments
$1.8M
As part of our long-term commitment to eight organizations, Envestnet's Signature Impact program has pledged $1.8M, including two initiatives in India.
Envestnet matched
$374K
in employee charitable gifts to
490
organizations
A 10% increase over 2021.
Advancing Diversity & Inclusion
Envestnet is committed to providing an equitable, diverse, and inclusive work culture, where everyone is treated fairly, feels a sense of belonging and value, and has the resources and support they need to achieve their full potential. Our commitment to diversity makes us stronger, improves our outcomes, and supports us in making financial wellness a reality for all.
Envestnet Global Workforce Demographics
At Envestnet, fostering a diverse, inclusive, and accessible organization makes us more successful. It is inherent to the way we do business every day. A diverse and inclusive environment encourages innovation, creativity, and productivity, resulting in better products, services, and outcomes for our clients.
Racial and Ethnic Diversity – All Employees
Gender Diversity – All Employees
Envestnet Diversity Statement
Envestnet's goal is financial wellness for all. As a company, we achieve this with respect to all individuals. Investing in a diverse workforce. And by nurturing a culture that supports our differences and creates a sense of community.
We are successful when our employees believe their voices count, their perspectives are heard, and creativity is fostered. Embracing all of these aspects is what makes Envestnet great.
Building an effective Diversity, Equity, Inclusion, and Belonging (DEIB) strategy is crucial to this goal. It shows the value of Envestnet's commitment to promoting diversity and inclusion and its importance to our business, employees, and industry.
4 Pillars of the DEIB Strategy
Increased workforce diversity
Inclusive environment and programs
Building an Inclusive Culture
At Envestnet, our company culture encourages curiosity and a diversity of viewpoints. Our Employee Resource Groups (ERGs) inspire a consistent focus on issues of diversity and inclusiveness to advance our company's values. We invite you to meet our ERG initiatives.
Harbor's mission is to provide a forum for all women to have honest conversations about their challenges while fostering cross-organization connections, providing an opportunity for peer-to-peer support, and expanding how we think about women in the workplace today. Harbor will bring together members and allies to ensure the realization of the group's goals.
Envestnet Bridges is a supportive employee network that engages every employee's voice. While supporting everyone's diverse perspectives and supporting each individual's differences while creating an inclusive and welcoming space
Envestnet ENclusion strives to create an inclusive environment to share our culture with the firm: Celebrating our difference in background, ethnicity, and perspectives. We support and provide a safe space for individuals to be their authentic selves at work. We champion initiatives that elevate voices, networking, and professional development for all employees.