Next week, Envestnet Elevate, our premier industry event, will kick off at the Colorado Convention Center in Denver as we prepare advisors, financial professionals, and FinTech leaders to make an Intelligent Financial Life™ a reality for their clients.
Delivering the intelligence, technology, and solutions that empower advisors to "elevate" their practices and what they can do for their clients is an essential part of Envestnet's mission. In support of that goal, we at Envestnet | PMC strive to recognize high-conviction portfolio managers who go above and beyond for investors, and in their own way, elevate standards and best practices for the industry.
This is why we continue to present the Envestnet Asset Manager Awards, now in its 19th year. Our systematic, proprietary, and multi-factor methodology for this awards program harnesses a variety of qualitative and quantitative criteria to identify award finalists from among the thousands of managers on the Envestnet platform.
We review investment process and style, customer service, tax efficiency, performance, composite, and firm profile, among many other aspects of a manager's strategy and business. To be eligible for an award, managers must be broadly available on the Envestnet platform. They also need to have at least $100 million in assets under management, and a three-year track record.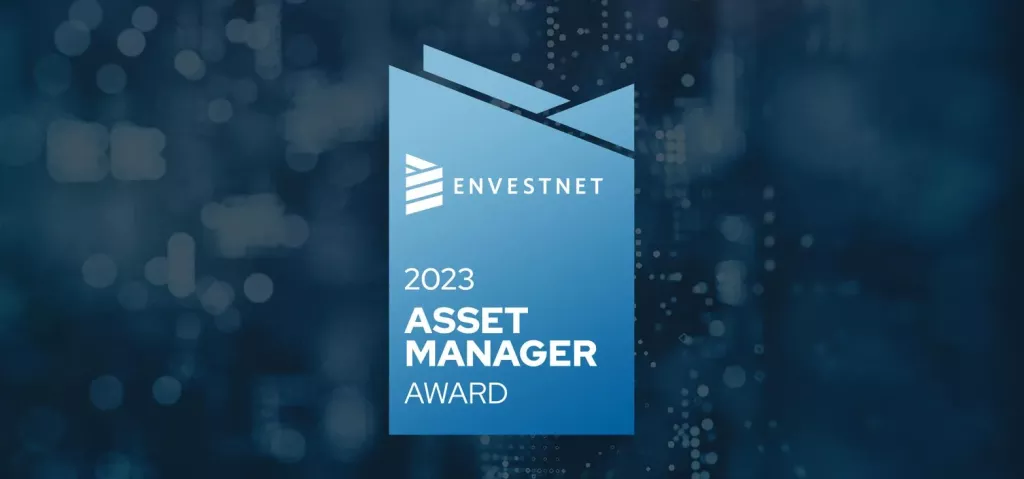 The finalists for the 2023 Envestnet Asset Manager Awards are:
Fixed Income
Capital Group—American Funds Bond Fund of America
Brown Brothers Harriman—BBH Intermediate Municipal Bond Fund
Global, International, Emerging Market (two winners)
Causeway Capital Management—Causeway International Value ADR Strategy
TD Epoch—Epoch Global Shareholder Yield ADR Strategy
RBC Global Asset Management—RBC Emerging Markets Equity Fund
Large Cap Equity (two winners)
Amundi Asset Management—Pioneer Fundamental Growth
Raub Brock Capital Management—Raub Brock Dividend Growth
SKBA Capital Management—SKBA Value Plus
Wakefield Asset Management—Wakefield Large Cap Equity
Liquid Alts
Boston Partners—BP Global Long/Short
PIMCO—PIMCO Credit Opportunities Bond
Multi Asset Strategist
Richard Bernstein Advisors—Richard Bernstein Global ETF Portfolios
Ocean Park Asset Management—Ocean Park Tactical Bond
Small, SMID, Mid Cap Equity (two winners)
Allspring Global Investments—Allspring Mid Cap Value
American Century—American Century Mid Cap Value
Fuller & Thaler Asset Management—Fuller & Thaler Behavioral Small-Cap Equity
Royce Investment Partners—Royce Premier Fund
Tributary Funds—Tributary Small Cap
Specialty
Lazard Asset Management—Lazard Global Listed Infrastructure Fund
Sustainable
ClearBridge Investments—ClearBridge Large Cap Value ESG
GMO—GMO Climate Fund
RBC Global Asset Management—RBC Emerging Markets Equity Fund
---
One asset manager from among the winners in the above categories will receive a special Manager of the Year Award for embodying overall excellence in asset management.
If you haven't registered already, make sure to do so soon and join us at the Colorado Convention Center's Showcase Theatre on Wednesday, April 26 at 6:15 pm MDT for the awards ceremony. For live updates leading up to and during the event, follow us on social media! We'll be active on LinkedIn, Twitter, and Instagram. Join our conversation by using hashtag #ENVSummit.
We look forward to seeing you in Denver. Congratulations to all our finalists and we look forward to honoring the winners!
---